Best Foundation Repair Ottawa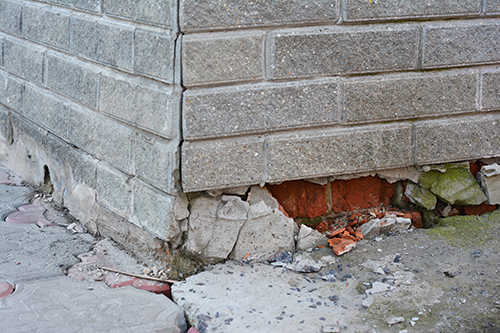 The foundation is the most crucial part of your house because it makes it safe for your family. In case it develops a problem, the house will lose its structural integrity and be unfit for residency.
If you notice any issue with your foundation, you need to call specialists to repair it as soon as possible before it causes severe damages to the entire house.
The warning signs that your foundation needs repair include:
-Walls pulling away from the building
-Nails popping out of the drywall
-Expansion joints separate
-Tile crack
-Rotten wood
-Bouncing floors
-Door/window frames separate from the walls
-Floors become uneven
-Interior and exterior wall cracks
-If you are a resident of Ottawa, you can call us when you notice any of the above signs, and our experts will arrive promptly to provide you with a permanent solution.
Ottawa Foundation Repairs
We are experts in foundation repair in Ottawa. We take pride in helping homeowners get strong foundations for their homes. We dedicate ourselves to the highest industry standards of geotechnical, foundation, and structural engineering, delivering custom and real value solutions specific to the home's concrete and foundation problems.
When you call us, we'll carefully examine your foundation and use modern equipment to detect your foundation's problems. We'll then use specialized equipment and repair techniques to restore your foundation to a stable state.
Our Ottawa foundation repair services include:
-Foundation Replacement
–Foundation Waterproofing
–Foundation Structural Repair
-Foundation Resurfacing
-Foundation Restoration
-Concrete Repair & Construction
From initial evaluation to inspection and final foundation repair/restoration, our technicians will ensure that your home's masonry, concrete, and foundation projects comply with the industry's best practices.
We have knowledgeable, experienced, and skilled technicians who can solve all foundation problems. Our teams are supervised by senior structural/civil engineers to ensure everything goes as planned and for quality assurance.
Specialist Foundation Repair Works
We understand that your home's safety relies on its foundation. We also know that the house will accommodate you and your loved ones. That's why we carry out our repair works, as though we are repairing our own homes.
We also strive to bring very minimal disturbance to your family as we carry out the repair works. In all our projects, we dedicate ourselves to a rigid and well-planned process that has proved successful in the thousands of structural and foundation repairs we've undertaken.
Since we've undertaken thousands of repairs, we have what it takes to complete your project in the shortest time possible, but with the highest level of professionalism.
Our Foundation Repair Process
Before we start foundation repair works, we have to know the type of foundation you have. This helps us develop a process that respects your expectation and ensures the structural stability of your house is not compromised.
We'll visit the site, assess and understand the situation so we can know precisely what your foundation requires. We'll talk to you during our site visit and learn more about the issues and what you experience.
We'll also want to know whether you had attempted to repair the foundation before. We do all this to make sure we eliminate guesswork and solve the problem once and for all.
Why Choose Us?
-Experienced and well-trained technicians
-No sub-contractors
-We meet all legal requirements, including city permits
-All structural works supervised by senior engineers
-Honest upfront pricing
-On-budget, on-schedule, on-time
-Timely, courteous, and safe work
-Tidy work
-Noise control
If you need foundation repair services in Ottawa, call us today.