Common Mistakes to Avoid During Tile Installation Service in Ottawa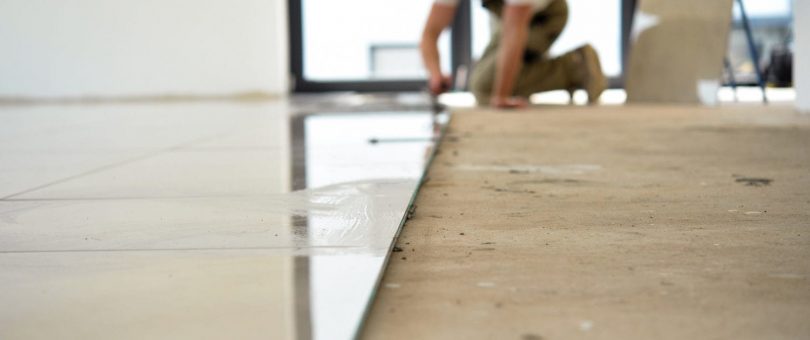 People commit some common mistakes while installation of tiles, which if avoided can ensure that the work gets done in the best possible manner. It is worth noting here that most of these problems crop up when inexperienced people try their hand on installing tiles, without taking the trouble to find out which material works best for a specific spot or checking the area where tiles need to be installed.
Let us consider some of the factors that need to be kept in mind before the tiles installation :
Tricky Surfaces
The biggest issue faced while installing tiles is tricky or problematic surface. It is important to remove the old floor and clean the surface thoroughly before installing new tiles. While doing so, some crack or damage to the floor may be visible that can be rectified before starting the installation. Many a times, the surface may be uneven or may have mold growth, which would require immediate attention.
Underlayment Issues
Tile installation experts must choose the best underlayment for the area where tiles need to be installed. Making a wrong choice can result in tiles breaking apart and subsequently it would have to be re-done. It is essential to check the layout of the area and environment of the place where the installation will take place. If the area experiences high moisture levels then it may require water impermeable grout paired with a waterproof underlayment to prevent wetness that ultimately warps the tiled surface.
Rough or Uneven Layout
Installing tiles in symmetrical areas is not a big challenge. But, problem occurs when one encounters an improper layout. Thus, it is better to get correct number of tiles, before starting the work. Don't choose any random spot to start the job as there may be many places that will require narrow cut tiles or smaller sized tiles for completing the area.
Mortar Mix
Expert-installers always pay a lot of attention to getting the perfect mortar mix as the tile base. This way, it stays firmly at its place. The mortar must be properly mixed, and the tiles must be placed carefully. The mixture ratio must be double checked to get proper consistency. Care should be taken to ensure the mortar is relatively wet so that when the tile is placed over it, it gets firmly set.
Visit Foundation Service Ottawa and avail the best Ottawa Building and Foundation Repair services from our experts. You will receive high quality of service at nominal rates.