Tips for Choosing the Right Ottawa Foundation Repair Company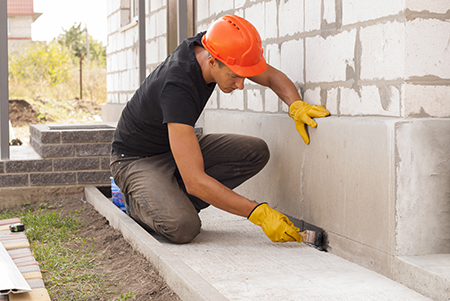 The foundation is the strong base on which your home rests. It is arguably the most critical structural component of your house. Therefore, if you notice that the foundation of your home has any signs of failing, you need to get an expert to repair it sooner rather than later. But who should your call when there is such an issue? Although there are many Ottawa foundation repair companies, picking the right one is not easy. Your home is quite valuable to you, and therefore, you need to choose the most qualified people for the job. Below are some tips that you can trust to help you pick the best foundation repairs company in Ottawa.
Experience
Repairing a failing foundation is not easy. It put the safety of your entire house at risk, and therefore, it has to be handled by people who understand what needs to be done. In other words, it is safer for you to work with Ottawa foundation companies that have successfully dealt with such problems in the past. This means that you need to pick a foundation repair company that has been in the business for a long time. The longer a company has been in operation, the more experience it has and the more likely it is going to be around for more years to come
Warranty
Warranty is not just another piece of paper to throw in a drawer. If a contractor is offering a warranty, it means that they are backing up their promise of quality services with their money and reputation. This is because no business would like to do a job more than once, especially if it will bear the cost. Most Ottawa foundation repair companies offer warranties of at least 20 years, and therefore, if a foundation repair company is not offering a warranty for its job, you should avoid hiring it.
Professionalism
Of course, you don't want to hire people without the necessary credentials. Therefore, when you are looking for the right company to repair your home's foundation, you need to ensure that you pick professionals who are authorized to do the job. See their licenses, credentials, and affiliations to be sure that you are working with people who are committed to the highest standards of professionalism insofar as construction is concerned.
Terms of Payments
Before you settle for any particular foundation repair company, you need to ensure that you fully understand their terms of payment. If a contractor wants you to pay the total amount before the project is complete, that should raise a red flag. You also need to be satisfied that the cost of the project is not going to change during the project.
The Takeaway
As you can see, foundation repair is a sensitive job, and it needs to be done by people who are qualified to do it. Therefore, although there are many Ottawa foundation repair companies, you need to do your due diligence to ensure that you don't end up hiring an unqualified contractor who might end up causing more damages to your property.