What is Foundation Repair ?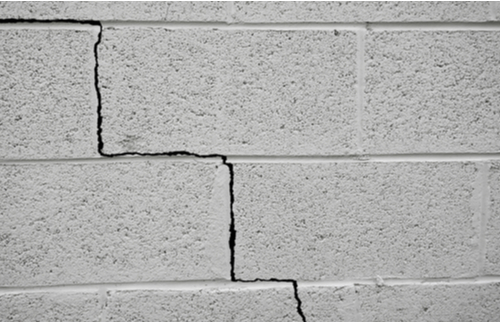 A Guide to Foundation Repair in Ottawa
Houses are only as good as the foundations they stand on. Sometimes properties have issues with their foundations due to soil settlement problems. This can cause structural damage to the property, such as cracks, sinking, water damage, and weakness in the building.
Other signs that your property has foundation issues are bowing walls or floors and cracks that can be of any length from tiny to large and spanning the whole property. You may notice these issues on both the inside and outside of your home. Often the first thing homeowners notice is cracks inside their homes.
Let's look at how foundation repair is carried out by an expert contractor and how it can help your home.
What is Foundation Repair?
Foundation repair helps to stabilize the property's foundations to avoid further damage. It can help stop the foundations from settling further and, in some cases, can lift the foundations to their original starting point. If you have foundation problems, it's essential to act fast as the chances that it can be repaired will reduce with time.
The foundation of your home will only be as good as the soil it's built upon. Sometimes houses are built on weak ground, soil that's either too wet or too dry, or soil that hasn't been compacted properly. These things can all cause property issues and are the most common reason that foundation repair is necessary.
Ottawa foundation repair companies aim to overcome settlement problems by transferring the property's weight to soil that's stronger and more stable. This is achieved through a process known as underpinning, where either helical or resistance piers are used. The piers are driven into the ground by a professional contractor using specialist hydraulic equipment. Around 70% of the time, foundations can be lifted and fixed using this method.
Foundation Crack Repair
Often when a home's foundation hasn't been laid correctly or has become damaged over time, cracks will appear in the property's walls. Homeowners often notice there's a problem because their homes start to leak through small stress cracks in the walls or floors. Professional contractors can carry out foundation repairs and then also solve the leak by injecting epoxy into the crack.
Injecting the crack will only make the properties walls more stable; the foundations will need to be underpinned as well. Epoxy is a polyurethane resin that is mixed with water and then injected into stable walls. It helps seal the crack through the thickness of the entire wall.
Contact us Today!
Are you having problems with your homes foundations? Don't hesitate to contact us today to find out more about foundation repair using underpinning and crack filling methods, in your area.